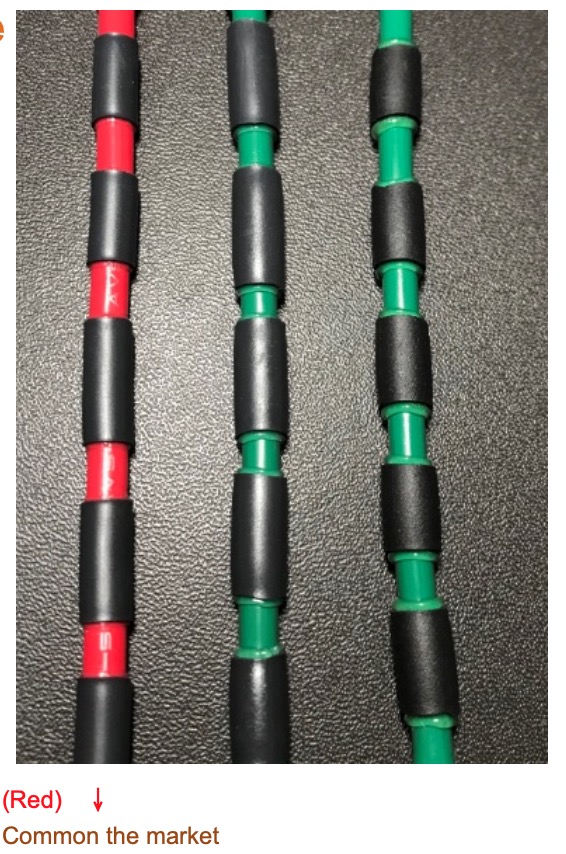 With good adhesion of hot-melt glue (20% glue increased), which can seal the cable joints and electronic components that prevent moisture, water and corrosion.
Hot-melt glue can completely seal the both ends of the connection, which is easy to operate and no maintenance is needed. It can protect every single components from the impact of harsh environment, moisture and so on.
Used for connecting cables and sealing the cable or non-device to get the moisture-proof, waterproof, anti-corrosion and insulation protection effect as expected, and repair the damaged cable insulation layer,etc.
Operating temperature : -50℃ ~ 125℃
Highshrinkage ratio 3:1 , 4:1
It consists of soft, flame-retardant and radiation cross-linked double-walled rubber-containing heat shrinkable sleeve.
Light and weather resistant
Hot-melt glue has good adhesion to plastic, rubber and metal.
UL224 125℃ 600V
AMS-DTL-23053/4 class3
Meet RoHS,UL requirement
Minimum fully recovery temperature : 80˚C~110˚C
Other colours size re available on request
Shrinkage ratio 3:1(Color:Black)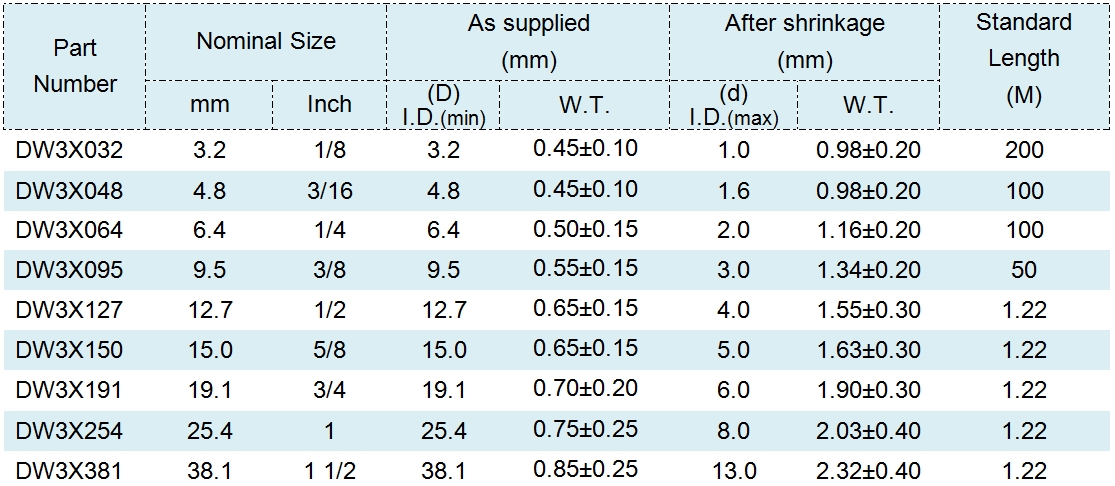 Shrinkage ratio 4:1(Color:Black)