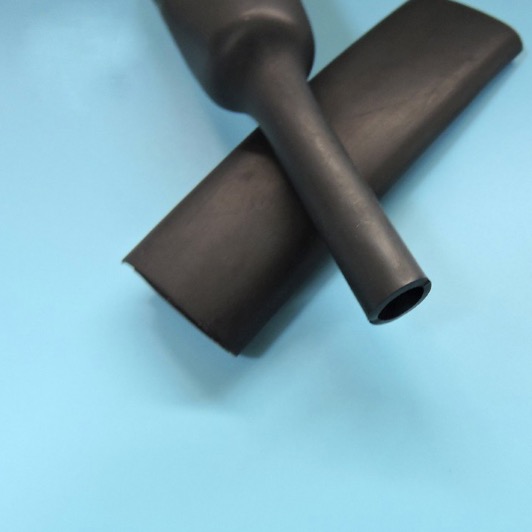 It is made of EPDM by special processing.Compared with ordinary EPDM rubber tube, the product has better physical and mechanical properties, higher voltage resistance and better wear resistance.
Mainly used for insulation protection of cable harnesses or electronic components.
The soldering point can prevent rust and corrosion, also has the mechanical protection and waterproof -sealing and other functions.
Widely used in electronics, automotive, decorative and lighting engineering and consumer goods, etc.
Operating temperature : -55℃ ~ 150℃

shrinkage ratio 2:1
Minimum fully recovery temperature : 80˚C~120˚C
Soft, good elasticity, good grip-feeling
It can withstand temperatures of 150 degrees and can also be used at 180 ̊C~200 ̊C in short-term or intermittent use (2 hours)
Meet SAE AMS-DTL-23053/13 requirement
Excellent acid and alkali resistance performance and chemical solvent properties
Excellent performance of electrical insulation, weather resistance, anti-UV aging
Meet RoHS requirement
Specification(Standard color:Black)