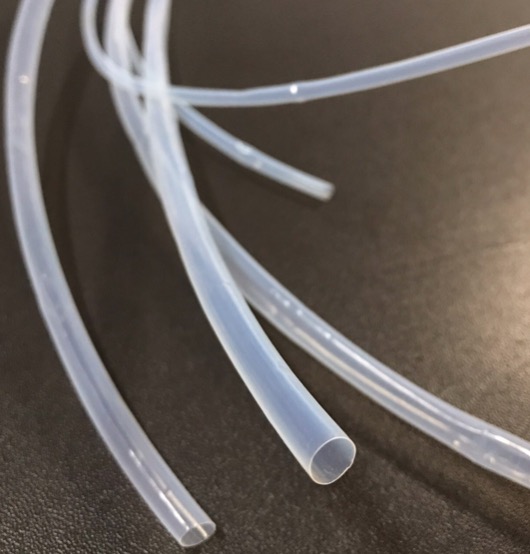 Made of polytetrafluoroethylene (PTFE) material, it has high temperature resistance (260℃), corrosion resistance, high insulation, good mechanical strength, etc
It is widely used in electronics, computers, electric heating, aerospace, military, communications and other important science and technology industries, such as miniature transformers,etc.
Usually used in hydraulic pipes and their pipe joints to protect from corrosion
With very high mechanical strength and very low coefficient of friction that it is ideal for protecting stressed shafts and related products.
Generally used in medical equipment, household appliances, aerospace, military, automobile manufacturing, electronic components, transformers, motors, etc.
Operating temperature: -65℃ ~ 260℃

Shrinkage ratio 1.7:1
High temperature resistance 260˚C
Minimum fully recovery temperature:350˚C
Highly flame retardant
Excellent properties of mechanical /chemical /weather resistance / electrical
Meet SAE AMS-DTL-23053/12 requirement
Meet RoHS requirement
Specification(Standard color:Clear)